GBI takes over fatal officer-involved shooting | News
DOUGLASVILLE, GA (WXIA) -- The Georgia Bureau of Investigation is looking into a fatal shooting at a mobile home park in Douglasville Monday evening. 
A Douglas County Sheriff's Department spokesperson said deputies had responded to a call from the Arbor Place mobile home park after a security guard called 911 saying he'd been kidnapped and held at gunpoint by three men.
According to the GBI, deputies talked to the security guard, who told them he had been held at gunpoint while he was making his rounds. The deputies were then approached by another man, Garrett Daniels, who told them that an armed man was on a nearby street.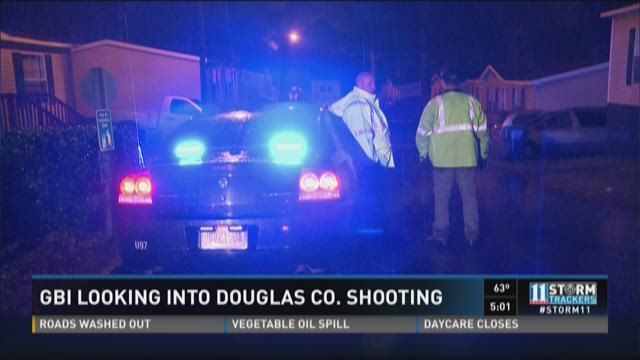 The deputies went to the street and saw an SUV and an white sedan in the road. A armed man, later identified as 25-year-old Bias Daniels, was standing in front of the SUV, according to the GBI. 
Deputies instructed Bias Daniels to put the weapon down. When Daniels began to put the weapon down, deputies said a person in the white sedan moved in and grabbed the gun. That person was later identified as 48-year-old Bobby Daniels, the father of Bias. As the father and son began to fight for the gun, deputies shouted at them to put the weapon down. A deputy fired a Taser and struck Bias Daniels, but Daniels did not go down. As the fight continued, the gun was pointed at deputies, according to the GBI. At that point, a deputy shot and killed Bobby Bias. 
The gun fell to the ground and Bias then picked it up and ran away, the GBI said. The deputies pursued, firing one shot at Bias, which missed. Bias was later apprehended hiding in the mobile home park, and the gun was recovered. 
Bias Daniels is charged with aggravated assault, obstruction and violation of the Georgia Controlled Substances Act. 
The GBI is continuing to investigate the incident. Once its investigation is complete, the results will be turned over to the Douglas County Attorney's Office.