Man get life in Douglas County road rage murder | News
DOUGLASVILLE, Ga. -- A jury last week found an Alabama man guilty of running over and killing a Douglas County woman.
Monday morning, Dewey Green was sentenced to life without parole plus 40 years in prison. Green, 24, was charged with numerous counts of murder and assault in the June 2014 death of 53-year-old Janice Pitts.
Police said Green rammed his pickup truck into the back of a car driven by Pitts while she was at a stop light. When Pitts got out of the car to check the damage, witnesses say Green drove into her, pinning her between both vehicles. Police say he ran over her again while trying to get away.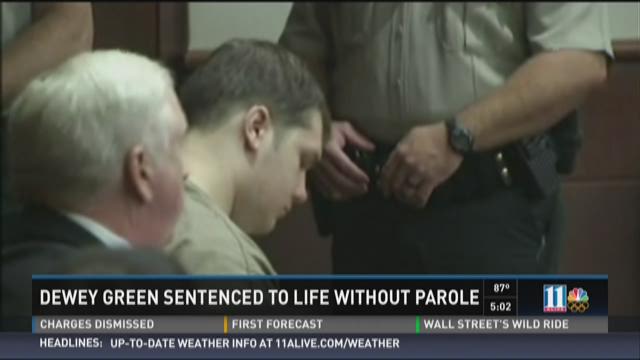 Green made an outburst during the proceedings and was forcefully removed from the courtroom by the bailiffs after hearing the verdict.
The defense claimed Green suffered a seizure before the crash. At his sentencing, Green said he was unconscious at the time of the accident.
"I had no idea I was involved in any car accident whatsoever," Green said. "Until six hours later, someone told me that, and they told me for the first time that I'd been charged with murder."
Green's attorney said his client plans to file an appeal.
Contributing: The Associated Press