DOUGLASVILLE, Ga. -- Crews are working to remove a garbage truck from a home in Paulding County.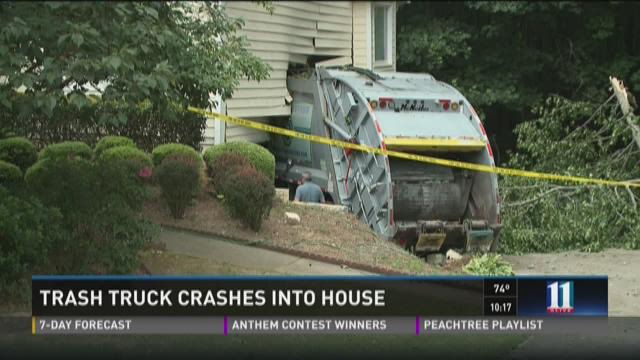 According to Georgia State Patrol, the dump truck drove into the home on Abbington Lane on Tuesday around 2 p.m. The truck's driver said he pulled the emergency brake, but seconds later he watched as the truck crashed into the house.
Homeowner Douglas Peach was in the garage just seconds before the truck smashed into his home.
"Went back up stairs looking for a package, then my next thought is all hell broke loose," Peach said.